The Pontiac Firebird was introduced in 1967 as a competitor for both the Ford Mustang and the Chevrolet Camaro. Muscle car historians are always quick to point out that the Firebird shared the same F-body platform as the Camaro, as well as the front fenders, door skins and rear quarter panels.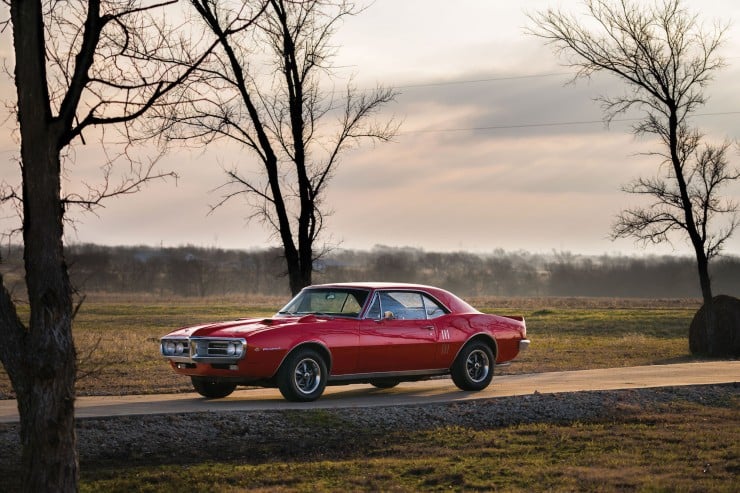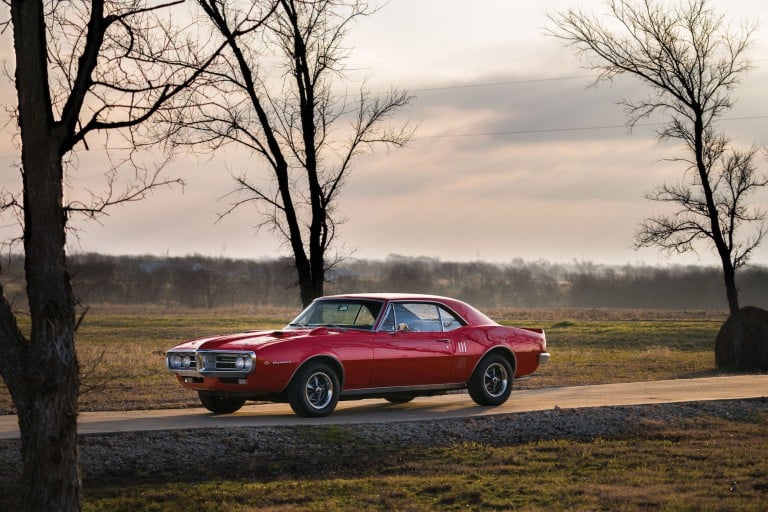 General Motors had essentially hamstrung the Pontiac desire to develop a muscle car, fearing too much competition for the Chevrolet Corvette. The insistence that the Pontiac engineers use the Camaro platform had a dual benefit – it saved significant development costs and ensured that it couldn't compete directly with the Corvette.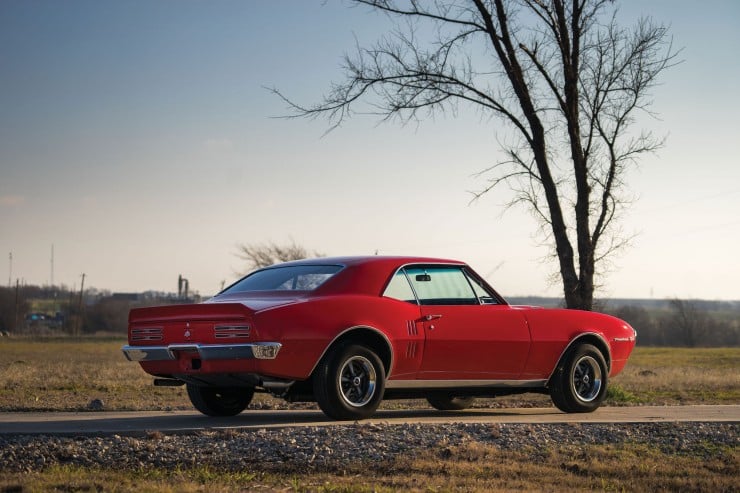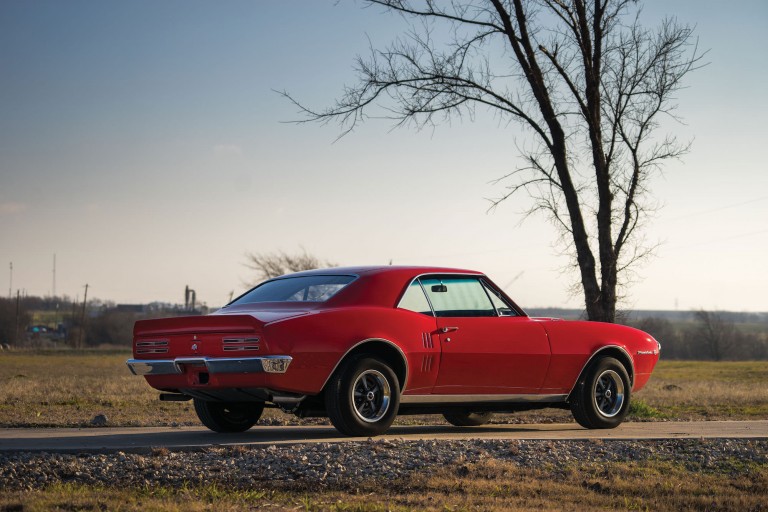 The team at Pontiac took it all in their stride and actually managed to develop a first generation muscle car that many both at the time and since have considered superior to either the Camaro or the Mustang. Although the almost religious fervour that many muscle car aficionados feel towards their choice in brand/model may see that previous sentence as an open invitation to send me graphic threats of death and violence.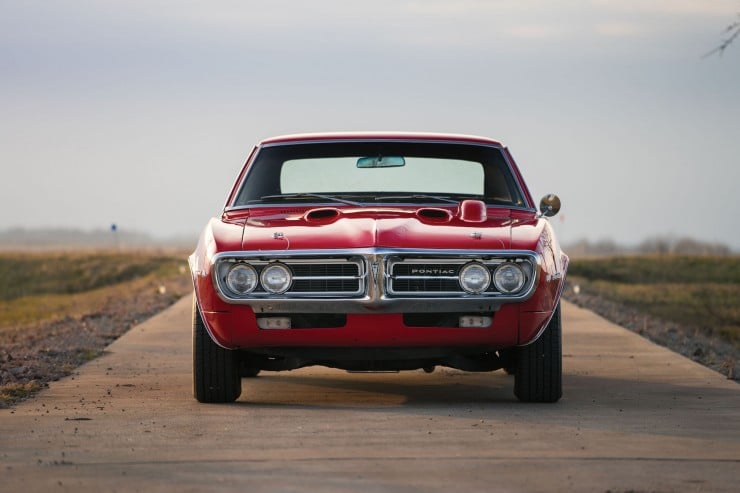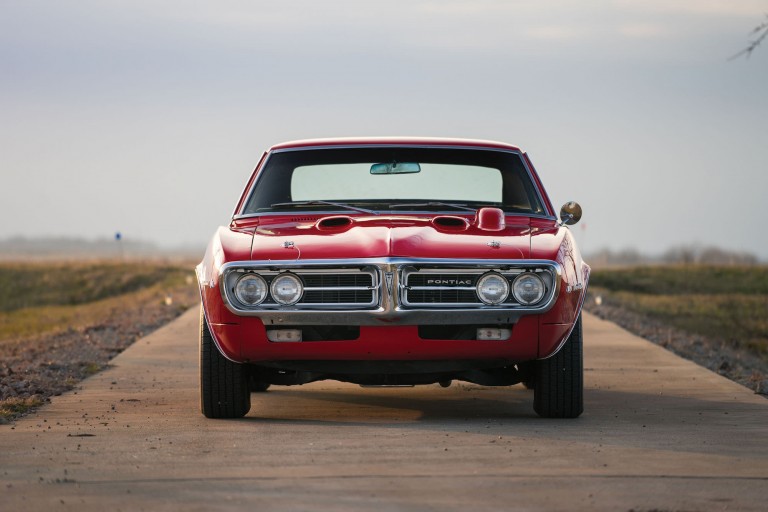 When it was introduced in 1967, Pontiac offered the new Firebird with two entry-level versions of their OHC inline-6, or with the larger and more powerful 326 cubic inch V8, or the top of the line 400 cubic inch V8 like the one you see here. Those who ordered the top of the line Pontiac Firebird 400 were rewarded with 325 hp beneath their right foot, throaty duel exhausts, firmer sports suspension, and body-hugging bucket seats.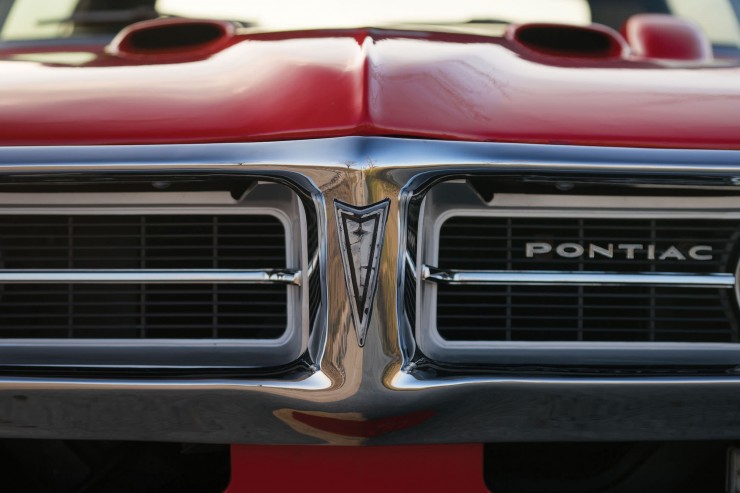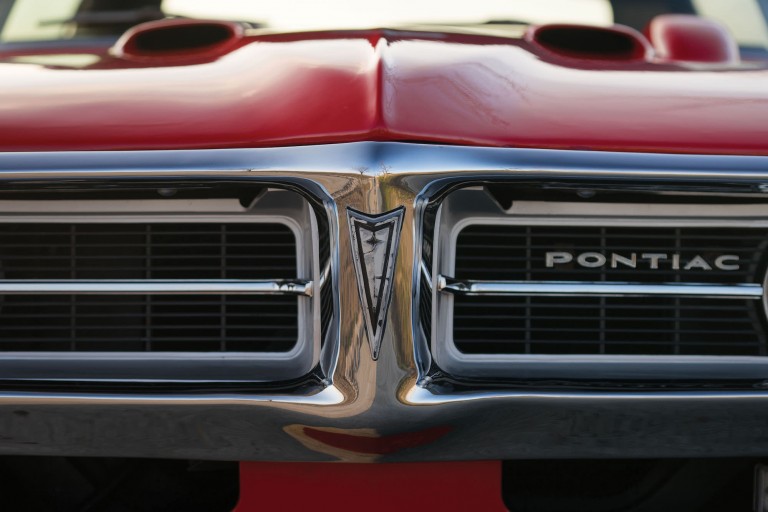 The car you see here is finished in Regimental Red with a full black interior, it has the original center console with clock, the factory automatic transmission with a B&M shifter, a rear spoiler, twin factory hood scoops, the optional hood tachometer, hood tie-downs, a wood-rimmed steering wheel, and factory Rally II wheels.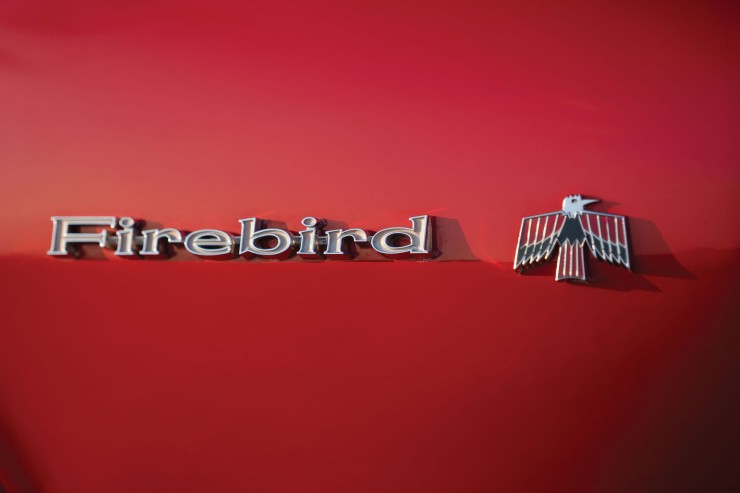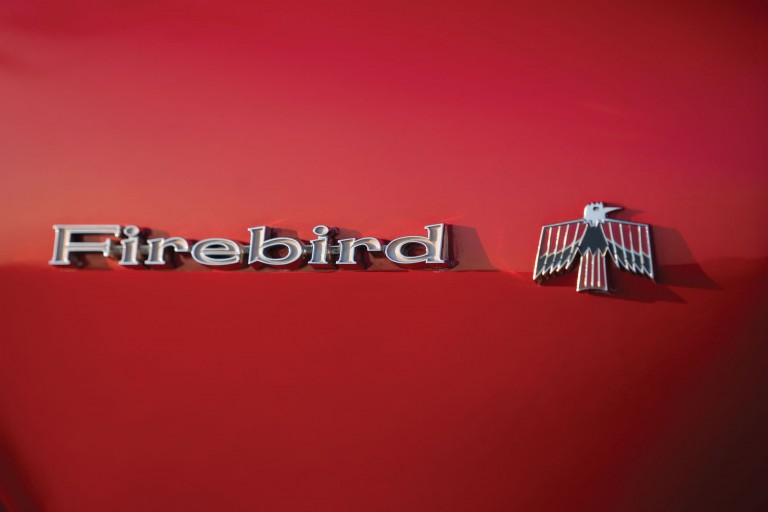 It's valued at between $40,000 and $60,000, and is due to be sold by Auctions America between the 1st and 3rd of April by Auctions America. If you'd like to read more or register to bid on it yourself,